The Yasaka Offset Hair Scissors is one of the most popular Japanese hair scissors for salon professionals and hairstylists. The ergonomic design, high-quality Japanese steel and affordable price makes them a hot seller.
The Yasaka Scissor brand has been around for over 50 years and has a strong reputation for creating professional hair scissors for salon professionals. Yasaka shears are produced in Japan from premium steel.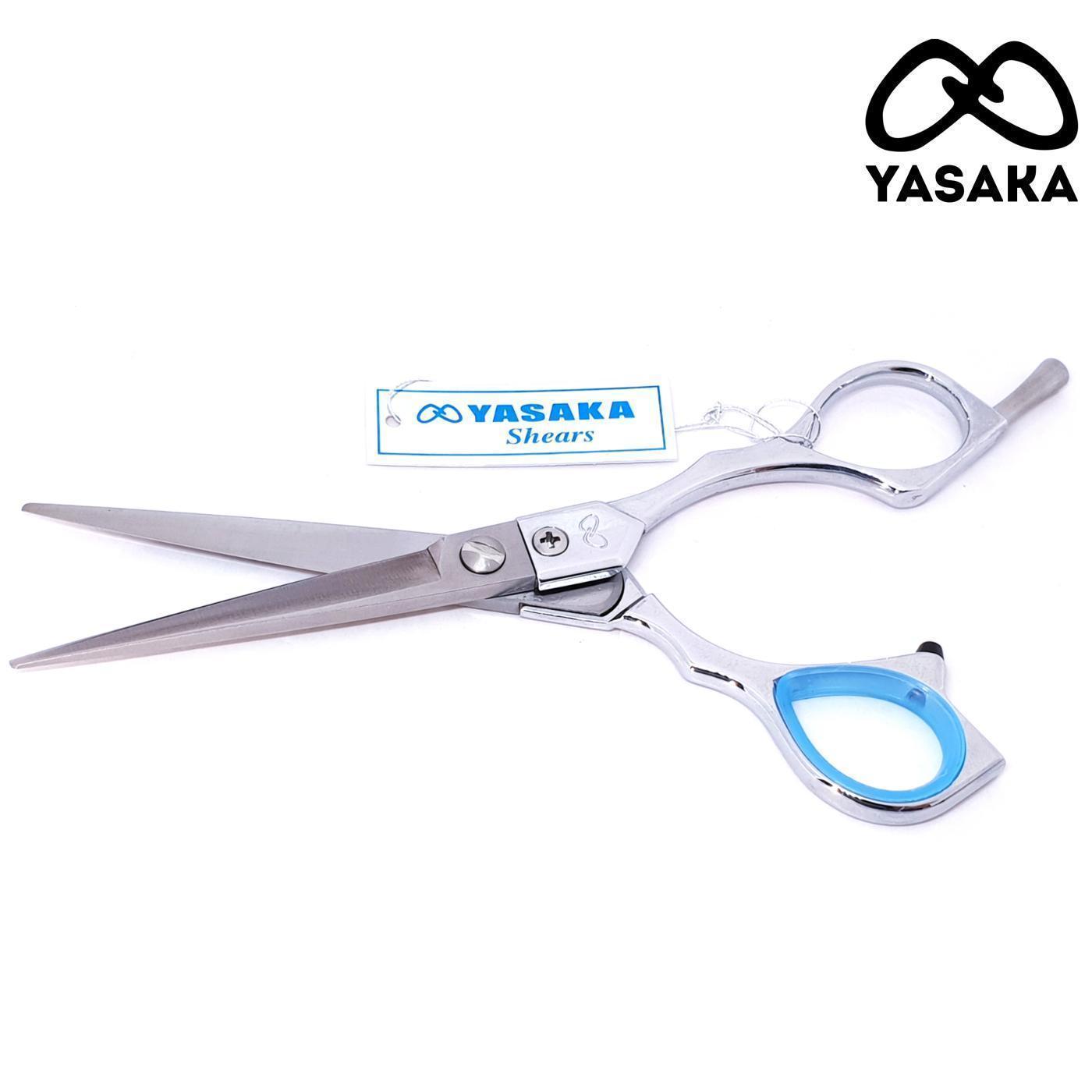 Yasaka Offset Handle Scissor
Price: Between $349 to 500 Per Offset Pair
Sizes: 5", 5.5" and 6"
Types: Cutting
Steel: ATS314 Cobalt Steel
Rating: ★★★★
Review: Whether you work in a salon or a barbershop, you should be familiar with the brand 'Yasaka'. They are one of the most popular scissor brands in Australia due to their affordable price, high-quality Japanese manufacturing, and elegant designs. When you pick up the Yasaka offset scissors, you will notice the high-quality, yet lightweight design that makes it a perfect all-rounder for any salon professional.